HydroNET – Water Control Room
HydroNET is an internationally used, open, multiple award-winning and state-of-the-art web-based decision support and reporting system that currently empowers over 4000 water and weather professionals with an integrated online water management solution. HydroNET combines weather & water data with models and knowledge to generate personalised overviews, forecasts and warnings tailored to the need of the clients and stakeholders. With this system, water professionals can take well-informed, transparent and accountable decisions for managing water resources and for sharing relevant information with stakeholders and partners.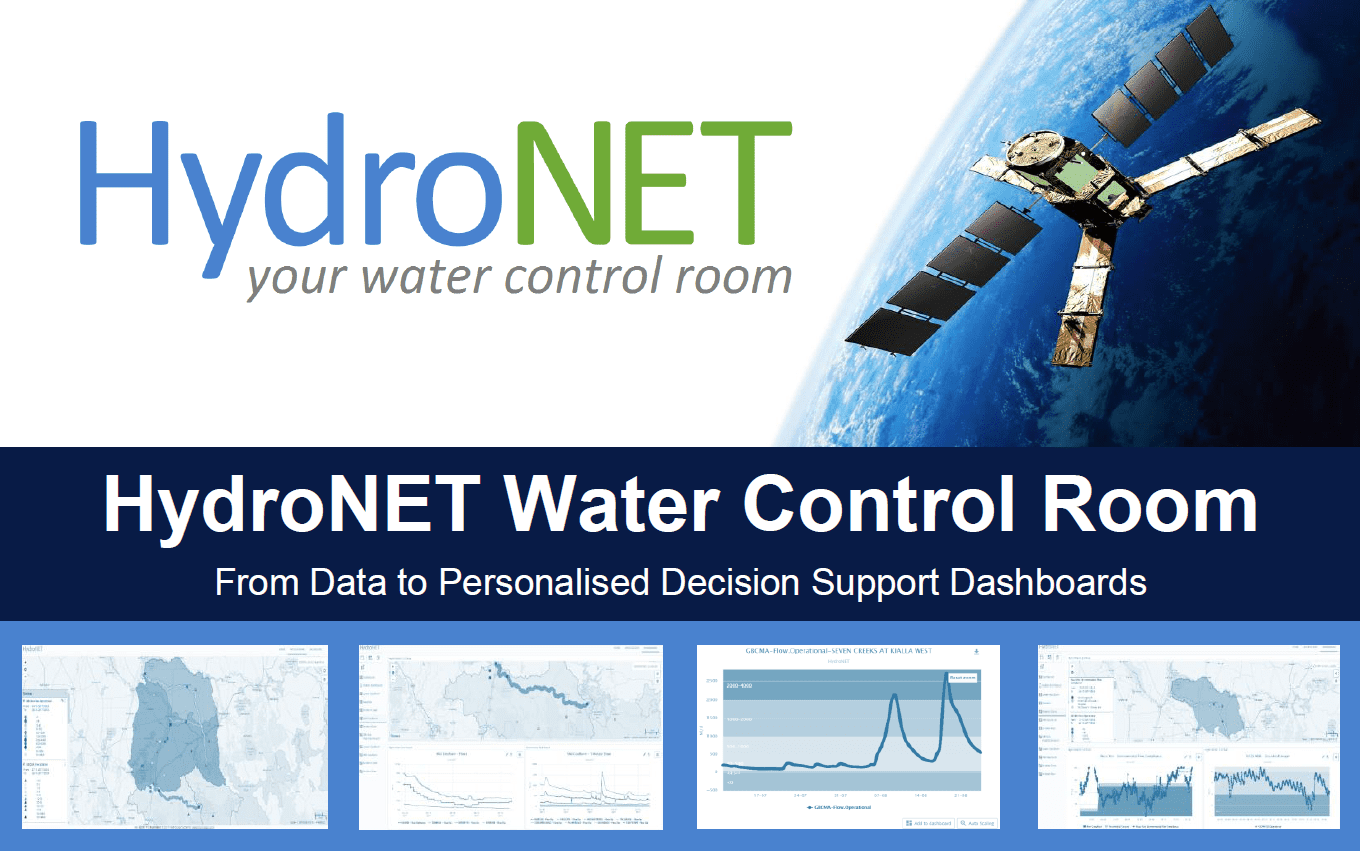 Easy access to real-time information is essential in reducing impacts and risks before and during events.
The HydroNET approach (i) provides more flexibility, (ii) keeps the data at the source (does not duplicate) (iii) supports/stimulates cooperation between data owners and (iv) proves to be more cost-efficient.
HydroNET does not duplicate data but establishes a live connection with relevant databases instead. Relevant databases can be available in-house, in the cloud or at partner organisations. As a result of this approach, the owner of the data keeps full control of their data. HydroNET is therefore optimised for using/sharing data between departments/colleagues within an organisation or sharing data between organisations.
Easy to Use: Simplify & enhance the use and accessibility of your data.
Stop Searching for Data: Live access to official master data at source from multiple sources.
Personalised Dashboards and smart tools for all staff.
Remote Collaboration: Share relevant information with internal & external stakeholders.
Automatic Catchment Aggregation on-the-fly: for improved catchment-based warnings and use in hydrology
Save Time on Reporting: Automatically generate tailored Web & Word reports or PowerPoint presentations with our embed creation functionality
Secure: Compliant with the latest security requirements including a reverse proxy, IP Whitelisting and https connections with client certifications.
No IT hassle: No hardware needed. Free software updates. Helpdesk included.
Export Tool: Download Data
Unlimited user license per organisation
Related information: